Special Events
Ascension Worship At Salem
[Jesus said,] Do not let your heart be troubled. Believe in God; believe also in me. In my Father's house are many mansions. If it were not so, I would have told you. I am going to prepare a place for you. And if I go and prepare a place for you, I will come again and take you to be with me, so that you may also be where I am.
(John 14:1-3)

And while he was blessing them, he parted from them and was taken up into heaven.
(Luke 24:51)
On Maundy Thursday, the night Jesus instituted the Lord's Supper, He spoke of His returning to Heaven and to God the Father. He told His disciples that after His death and resurrection He would ascend into Heaven to prepare a place for all believers. Forty days after Easter, His resurrection from the dead, Jesus did just that. In the sight of His disciples and apostles, He ascended into Heaven. Ten days later, on Pentecost, He sent them the promised Holy Spirit.
At Salem, on Thursday, May 13, at 6:30 pm, we will be gathering around the Word of God for a special worship service celebrating the Ascension of Our Lord. Please come and join us in Worship of the Resurrected and Ascended Jesus who will come again to bring all beliveres into the glorious Heaven He has prepared.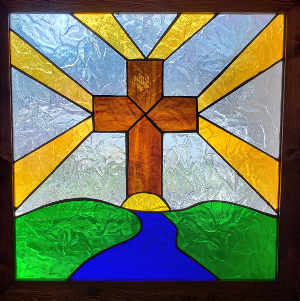 Vacation Bible School
Our Vacation Bible School this year will run from July 26-30, 9am to 11:30am each day. The theme will be Soaring High.
More information will be available soon!
Special Events Calendar
| Special Event | Day & Date | Time |
| --- | --- | --- |
| Ascension Worship | Thursday, May 13 | 6:30pm |
| Vacation Bible School | July 26—30 | 9am—11:30am |