Special Events
Lent, Easter & Ascension
Therefore, since we have now been justified by his (Jesus') blood, it is even more certain that we will be saved from God's wrath through him. For if, while we were enemies, we were reconciled to God by the death of his Son, it is even more certain that, since we have been reconciled, we will be saved by his life. And not only is this so, but we also go on rejoicing confidently in God through our Lord Jesus Christ, by whom we have now received this reconciliation.
(Romans 5:9-11)
Solo Christo! (In Christ Alone!) This Latin phrase is one of four Solas Latin phrases that sum up the heart and soul of our faith and lives. Sola Scriptura (by Scriptures alone), Sola Fide (by faith alone), and Sola Gratia (by Grace alone) are the other three. However, the other three are meaningless without Christ! As winter is dwindling down and spring is approaching we enter the Lenten church season. This is a wonderful time for us to slow down with an already busy year and refocus on Solo Christo!

During the upcoming months at Salem, we will be focusing on Jesus Christ's passion alone, death alone, resurrection alone, and ascension alone. Christ alone lived the perfect life we could not live. He did this in our place even though we are by nature enemies of God. There is nothing God pleasing in us apart from Jesus. Christ alone then took up the cross. He suffered the death we deserved. Three days later, Christ alone rose victorious bestowing on us life and salvation. Forty days later, Christ alone ascended back into heaven guaranteeing His work for us all. All thanks and praise to Christ Alone. We no longer have to live in fear or doubt wondering what will happen after we die. Our sins are forgiven and heaven is our home. Solo Christo!

Salem is offering several additional worship opportunities to allow us the opportunity to focus on Christ's passion alone, Christ's death alone, Christ's resurrection alone, and Christ's ascension alone. Starting with Ash Wednesday on February 22, 2022 and ending on March 29, 2022, Salem will have Lenten Midweek Services on Wednesdays starting at 6:30 pm. On April 6, 2022 and April 7, 2022 we will celebrate Maunday Thursday and Good Friday with worship at 6:30 pm both evenings. On Easter Sunday, April 9, Salem is celebrating with a special sunrise service at 6:30 am, a special Easter Breakfast at 8:00 am, and another service at 9:00 am. For Ascension on Thursday, May 18, 2022, Salem will have another special worship service at 6:30 pm. These are offered in addition to regular Sunday Worship at 9:00 am.
Martin Chemnitz Play At Salem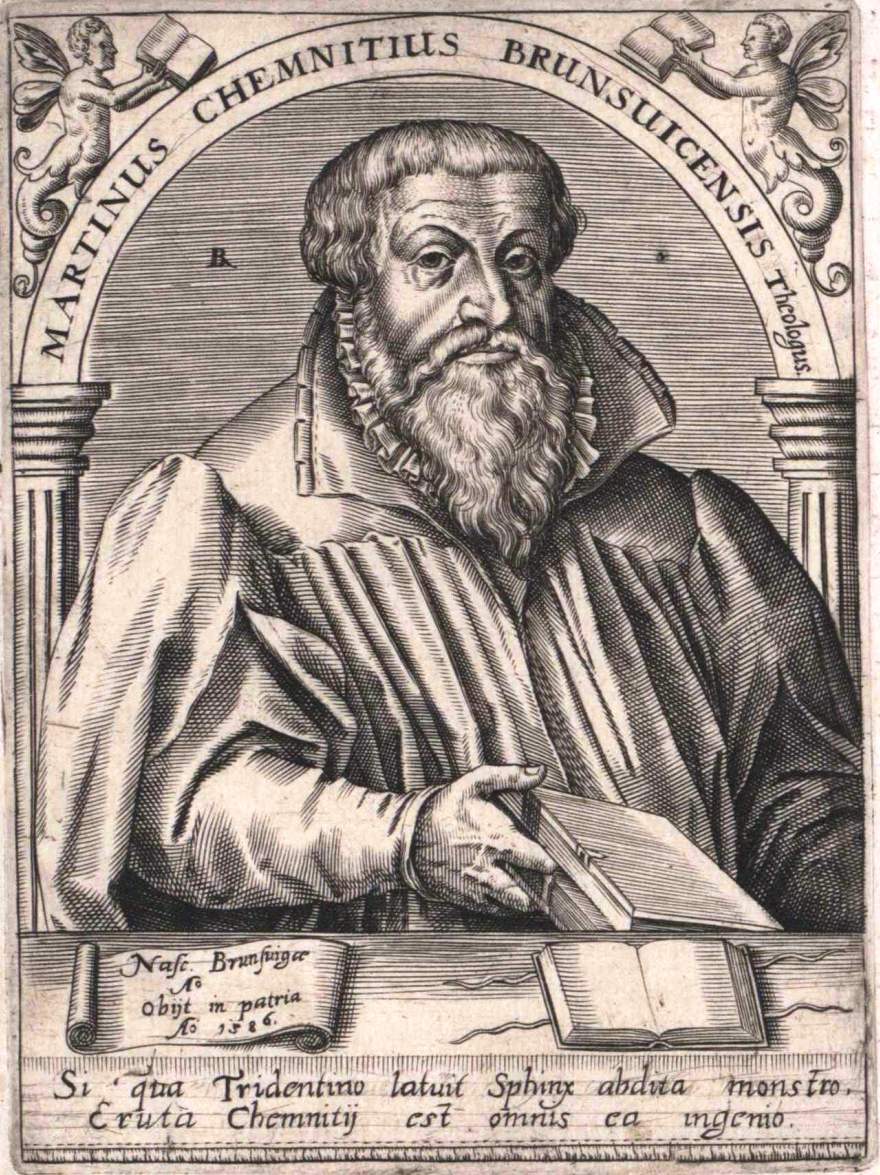 Dwight Johnson will be performing his one man play of Martin Chemnitz, Verbum Domini Manet in Aeternum (The Word of the Lord remains forever), at a date to be determined early in 2023 here at Salem. Pastor Chemnitz took part in the central movement that brought agreement among German Lutherans in the writing and publication of the Formula of Concord, of which he was one of the primary authors. Mark your calendars for May 21 and set aside an evening for an enjoyable portrayal of the Second Martin.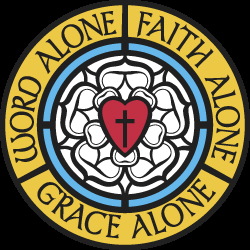 Salem's 50th Anniversary
Great Is God's Faithfulness, Celebrating 50 Years.
In 2023 Salem Ev. Lutheran Church celebrates as a congregation of believers who have been blessed by God's grace to carry out his ministry for the past 50 years. We are planning on two very special services with potluck dinners. Mark your calendars for Sunday, May 21, at 9am, and Sunday, October 15, at 9am. Our anniversary theme will be
Great Is God's Faithfulness, Celebrating 50 Years.
This is based on the Scripture passages of Psalm 89:1-2, as well as Hymn 602,
Great Is Thy Faithfulness.
I will sing of the mercies of the Lord forever.
With my mouth I will make your faithfulness known through all generations.
Yes, I have said, Your mercy is built to last forever.
In the heavens you establish your faithfulness.
(Psalm 89:1-2)
Great is thy faithfulness, O God my Father,
there is no shadow of turning with thee.
Thou changest not, thy compassions, they fail not;
as thou hast been, thou forever wilt be.
Great is thy faithfulness!
Great is thy faithfulness!
Morning by morning new mercies I see;
all I have needed thy hand hath provided.
Great is thy faithfulness, Lord, unto me!
(Hymn Great Is Thy Faithfulness verse 1)
More information will be forthcoming!
Special Events Calendar
| Special Event | Day & Date | Time |
| --- | --- | --- |
| Ash Wednesday Communion Service | Wednesday, February 22, 2023 | 6:30 pm |
| Lent II Midweek Worship | Wednesday, March 1, 2023 | 6:30 pm |
| Lent III Midweek Worship | Wednesday, March 8, 2023 | 6:30 pm |
| Lent IV Midweek Worship | Wednesday, March 15, 2023 | 6:30 pm |
| Lent V Midweek Worship | Wednesday, March 22, 2023 | 6:30 pm |
| Lent VI Midweek Worship | Wednesday, March 29, 2023 | 6:30 pm |
| Maundy Thursday Communion Worship | Thursday, April 6, 2023 | 6:30 pm |
| Good Friday Worship Service | Friday, April 7, 2023 | 6:30 pm |
| Easter Sunrise Worship Service | Sunday, April 9, 2023 | 6:30 am |
| Easter Breakfast | Sunday, April 9, 2023 | 8:00 am |
| Easter Worship Service | Sunday, April 9, 2023 | 9:00 am |
| Ascension Worship Service | Thursday, May 18, 2023 | 6:30 pm |
| First Anniversary Worship Service | Sunday, May 21, 2023 | 9:00 am |
| Martin Chemnitz Play | Sunday, May 21, 2023 | 6:30 pm |
| Second Anniversary Worship Service | Sunday, October 15, 2023 | 9:00 am |