Staff
Pastor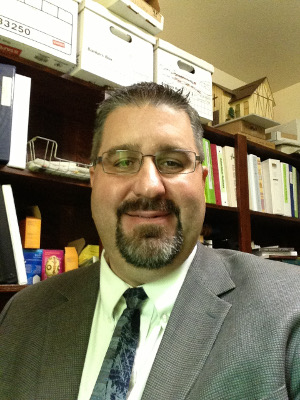 Pastor James Seiltz graduated in 1986 with a Bachelors of Arts degree from
Northwestern College
in Watertown, WI. This college was a pastor-training school supported by the
Wisconsin Ev. Lutheran Synod
(WELS), of which Salem Ev. Lutheran Church is a member. He enrolled in
Wisconsin Lutheran Seminary
in Mequon, WI. He graduated in 1990 with a Masters of Divinity. During his seminary training, he spent his vicar year at St. John Ev. Lutheran Church and School of Juneau, WI, and senior vicared at Redemption Ev. Lutheran Church of Milwaukee, WI.
Following his graduation, he was assigned through the WELS Assignment Committee to serve as a pastor at Trinity Ev. Lutheran Church of Wabeno, WI. He served there for seven years. In the Fall of 1997, he accepted the call to serve as the new pastor at Salem Ev. Lutheran Church and School of Colorado Springs, CO.
Pastor James Seiltz was married to Lori Seiltz, who passed away on July 25, 2017. The Lord had blessed their marriage with six children. They are Jessica, Jacob, Amanda, Faith, Joy, and Caleb. Pastor Seiltz enjoys the hobbies of golfing, computer, music, and carpentry. Pastor Seiltz and his family love being part of the Colorado Springs area. Above all he loves to share with you the great news of Jesus Christ, who is the Savior of all. He is excited to tell people about the wonderful opportunities here at Salem Ev. Lutheran Church.
Make every effort to present yourself to God as one who is approved, a worker who has no need to be ashamed, correctly handling the word of truth.
(II Timothy 2:15)
Preach the word. Be ready whether it is convenient or not. Correct, rebuke, and encourage, with all patience and teaching.
(II Timothy 4:2)